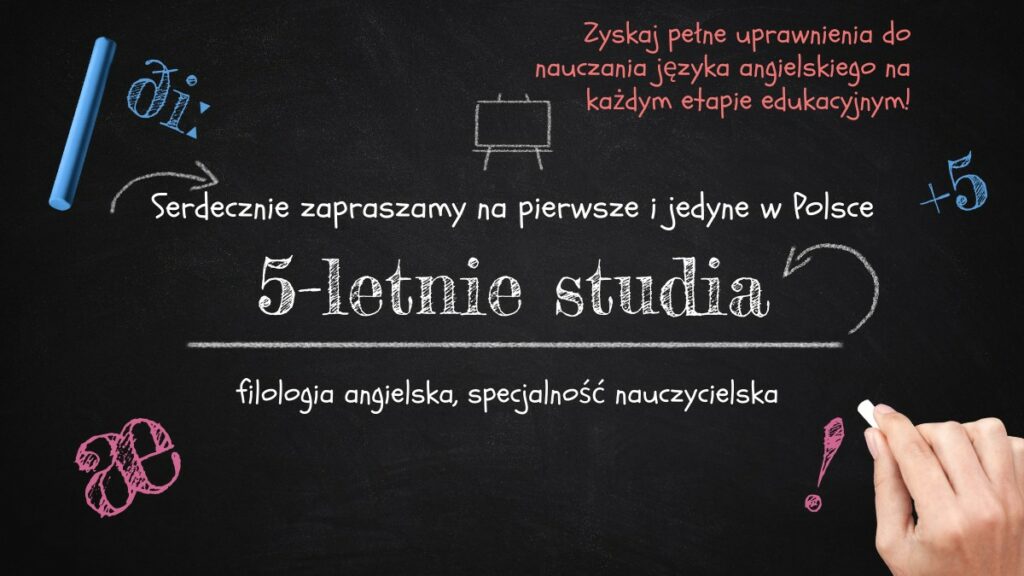 First year courses
Current Issues in Language Teaching (30h)
In this class you will learn how theories about second/foreign language learning evolved over a few last decades in search for the best teaching methods. You will also learn who makes a succesful language learner as we will discuss the influence of such individual variables on FL learning as age, gender, motivation, aptitude, intelligence, personality, learning styles etc. This course will provide you with theoretical background for doing you own MA research project in order to obtain the degree. The teaching methods during this class involve reading and discussion of assigned texts/previewed film material, and joint educational projects (webquest, discussions) on Wikispaces and Google drive platform.
Information Technology in ELT
HeLanguage and Society (30h)
In this course we aim at learning recognising some sociolinguistic terms, such as language variety, verbal repertoire, diglossia, vernacular and standard languages, lingua franca, world Englishes, as well as positive and negative politeness, speech acts and intercultural communication and applying them in the practice of teaching English today.
Special Educational Needs in the Foreign Language Classroom (30h)
During your school internship you may have been observing students who struggle to read and write in English. You watch them lag behind the group and wonder how to support these students. This course will equip you with understanding of the learning difficulties experienced by students with dyslexia, ADHD and those on the spectrum of autism. We will share with you our knowledge of teaching methods and techniques that are beneficial both for students with Special Educational Needs students and those in mixed ability English classes.
Psychology of language learning (30h)
In this class you will learn what processes take place in your mind when you perceive and produce language. We will look at processing of each segment separately, i.e. sounds, words, sentences, and texts, which will hopefully help you and your future learners develop strategies for better understanding of oral and written language. You will also learn how concepts in your mind are transferred into speech and why you sometimes make 'slips of the tongue' as well as how babies learn their mother tongue and second language. The teaching methods during this class involve reading and discussion of assigned texts/previewed film material, and joint inquiry-based projects.
Research methods in language education (30h)
This practical course introduces both qualitative and quantitative research frameworks. You will familiarise yourself with selected academic publications. Most importantly though, you will have the chance to conduct two projects of your own – from conception, through execution to professional write up. The aim of the course is to provide you with a solid research skill-set for your master's dissertation research.
TEFL (Teaching English as a Foreign Language) methodology (60h)
In this course the most salient elements of the teaching learning process of foreign languages are discussed: we look at individual factors, student autonomy and intercultural awareness, among others. We also systematise and extend the knowledge of methods and techniques of language teaching acquired at the BA level.
Intercultural education
In this course we look at M. Byram's (1997) model of intercultural education and recognise teacher's role as a mediator of cultures, for which she needs a number of skills, such as knowledge, ability to search for and critically evaluate information, the ability to empathise with the other, and to behave appropriately in intercultural settings. We also learn how to interpret intercultural issues in the light of the sociological theory of cultural dimensions by Geert Hofstede (2001).
Proseminar
Here you prepare your master's dissertation. Proseminar consists of either small group meetings or individual meetings with your supervisor.
Second year courses
IT in educational research
This course requires a basic foundation in research methods. It will deepen your research skills and familiarise you with an array or programmes and applications facilitating both qualitative and quantitative research as well as the presentation of results.
Course design and evaluation
The course will help you gain indispensable knowledge about the English language course design and its evaluation. As a result, you will expand your skills in terms of didactic planning.
Assessment in language teaching
This course helps you understand the theory and practice of test design. You will be introduced to different types of tests and test tasks and learn how to evaluate what makes a good test item.
Teacher Development
The aim of this course is to move beyond the how and what of the methodology course and start you on the way to becoming a reflective teacher, by encouraging you to apply theory in practice. The contents of this course depend largely on you, the students, as we will negotiate the topics you would like included. Sessions are run as workshops in which everyone takes an active part. Each participant will run part of a session themselves, on a topic of their choice. I offer a few sessions including Assessment for Learning and Getting learners speaking. Credit for the course is gained by taking an active part and running your own session. The course ends with a written examination, in the form of a reflective essay.
TEFL (Teaching English as a Foreign Language) methodology (60h)
This course includes lectures, face to face classes and online classes. We explore a range of topics, from those which you may already know something about, to others which will be new for you. In the lecture you refresh your knowledge of theoretical aspects, deepen your understanding, or learn about new areas. In the classes you experience hands-on how activities work, try out different approaches and produce your own materials. Online you experience alternative ways of working and have a choice of tasks to complete, both individually and collaboratively.
Interpersonal communication (15h)
Effective interpersonal communication is a cornerstone of good relationships, creating positive learning climate, building the sense of power in class and at school. The teacher has to communicate with other teachers in a staffroom, with his students, with their parents, school head teacher, psychologist or pedagogue on a daily basis. Through these talks s/he builds his position and affects the teaching-learning process. The goal of this course is raising awareness of such issues as the role of verbal and nonverbal communication, impression management, creating positive learning climate. The course is practice-oreiented, using such techniques as discussion of case studies, simulations, video recordings etc.
Proseminar
Here you prepare your master's dissertation. Proseminar consists of either small group meetings or individual meetings with your supervisor.